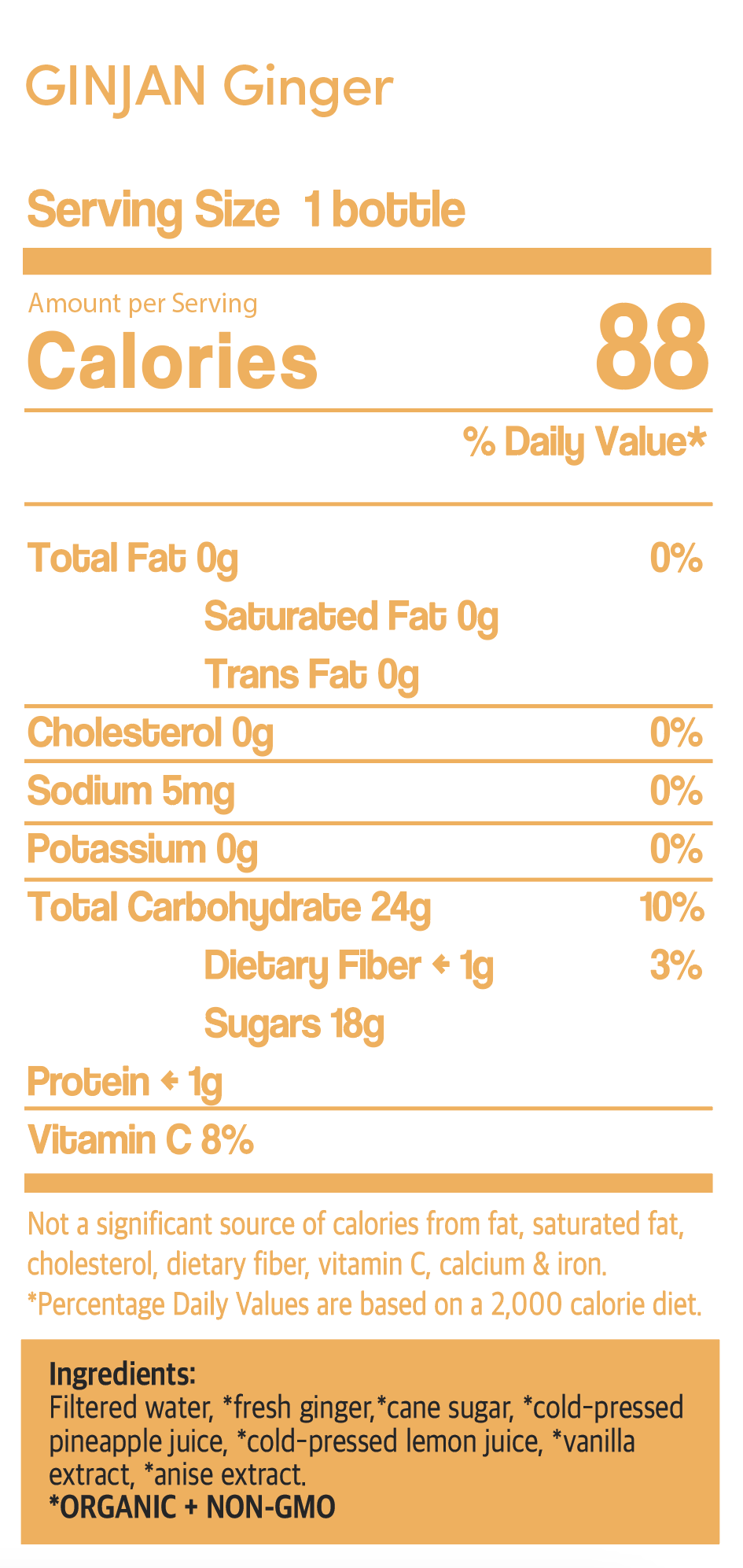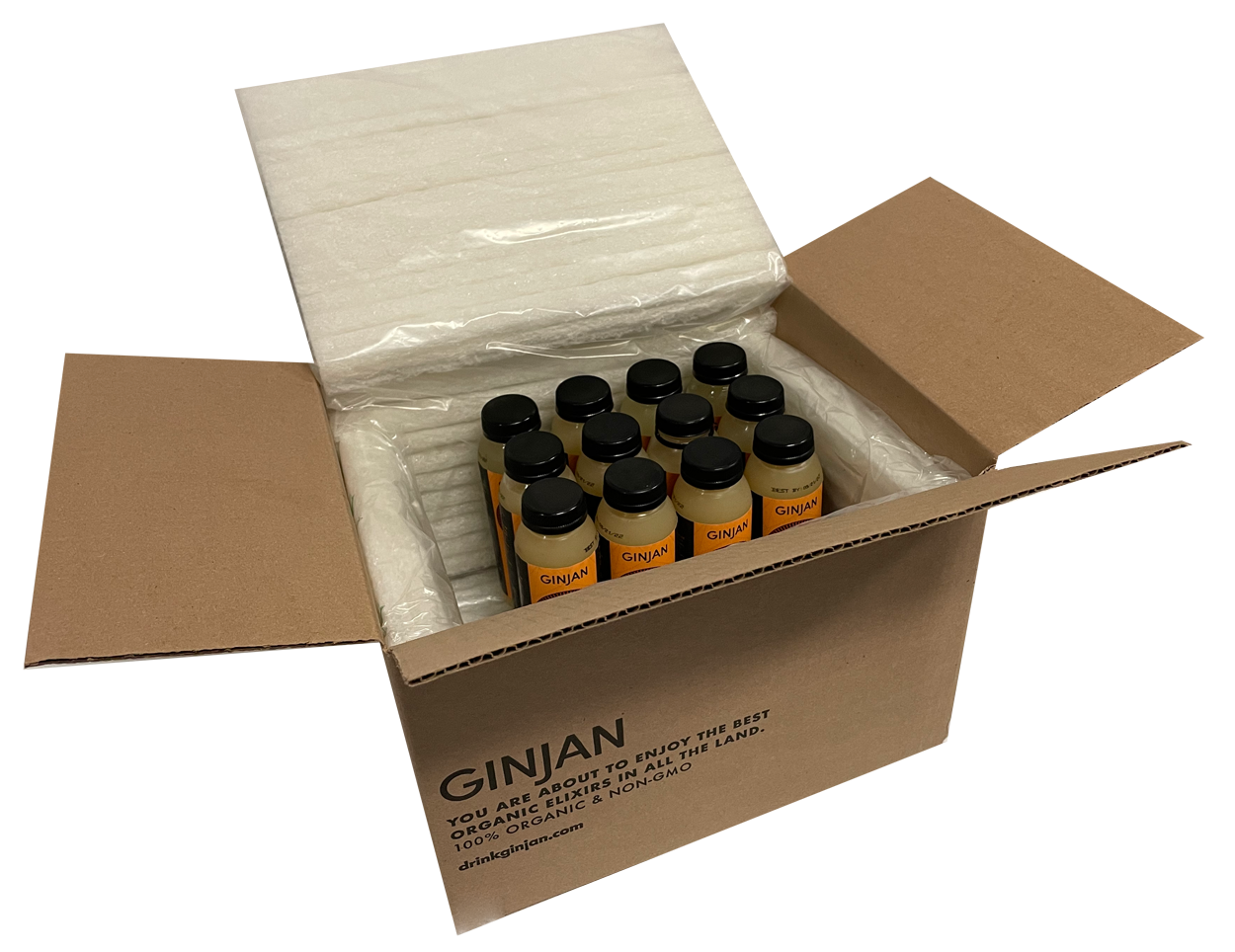 This authentic African Ginger juice uses the immunity boosting powers of ginger, lemon, vanilla, pineapple and anise to give you the jolt in the day you need, while giving your body the protection it deserves.
This organic, non-GMO Ginger juice is carefully crafted to aid and strengthen the immune system by assisting gut health, as well as providing the natural ginger energy you need to get through your day, resulting in many using it as a great workout recovery drink.
Calories
88
Total Fat
0g
Cholesterol
0%
Sodium
5mg
Potassium
0g
Total Carbohydrate
24g
Dietary Fiber
1g
Protein
1g
Vitamin C
8%
Christina · Jun 11, 2023
Really delicious beverage - love the bite of the ginger with the sweetness of the pineapple.
Jessica · Apr 10, 2023
These drinks are so delicious. I wish they were sold locally but they're still worth the shipping cost I love that the packaging is biodegradable and can be composted or dissolved in water.
Shaheen · Jul 02, 2023
Love both these drinks. The ginger helps me somehow, I have more energy throughout the week when I drink one a day! Not sure if it's because it reduces my inflammation or what but seriously love it! Wish it weren't that pricey but gosh it's good