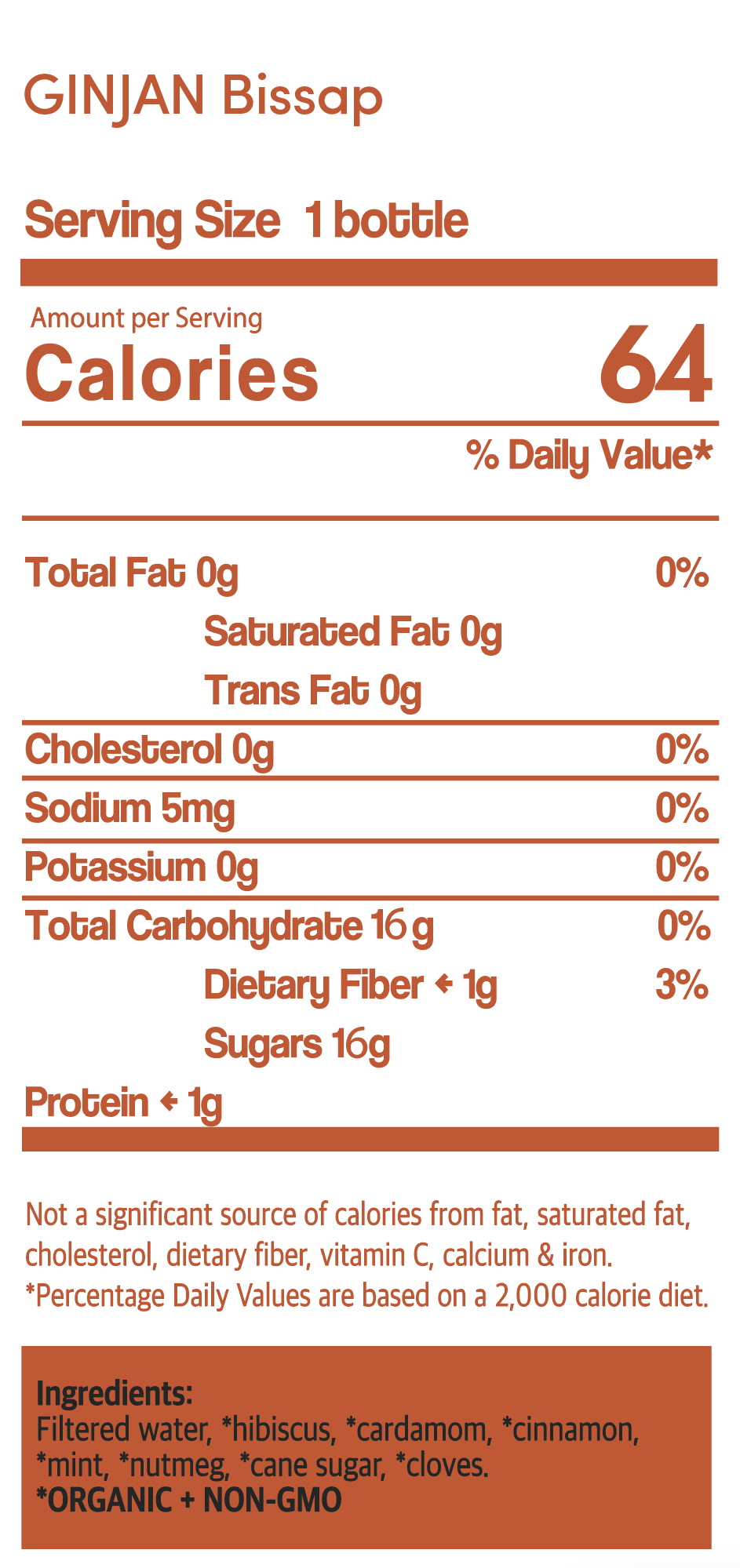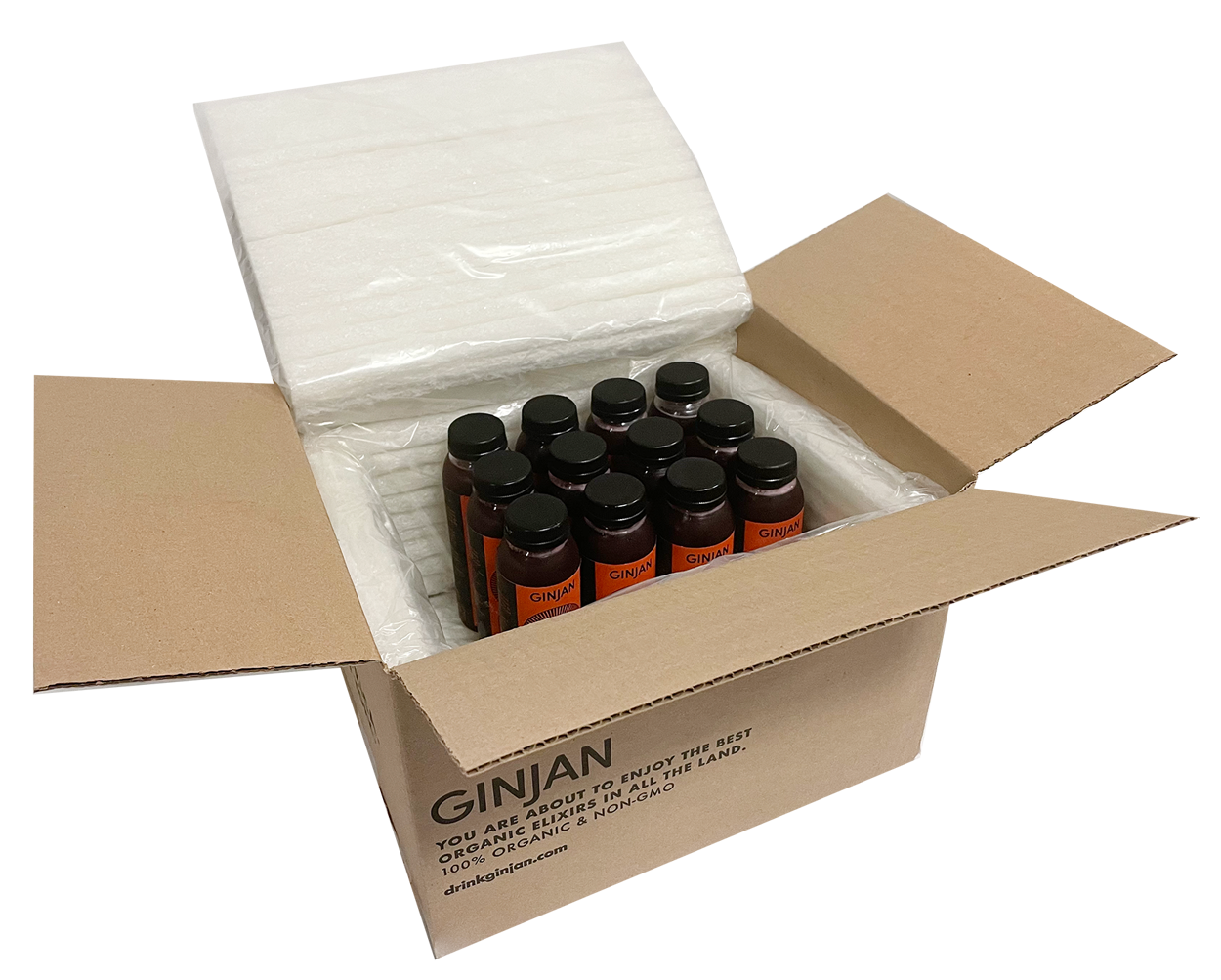 The Roselle Goddess of African plains blossoms in concrete jungles, bestowing
serenity and vitality onto all modern mortals.
Infused with cardamom, lemon, cinnamon, cloves and mint creates an unmatched aromatic drink that is all organic, non-gmo, gluten free and vegan. Hibiscus is known to support blood pressure, weight loss assists liver health and is packed with antioxidants. Enjoy it cold, heat it up on chilly days or enjoy it in any of our full ABV or non-alcoholic cocktail recipes.
Calories
88
Total Fat
0g
Cholesterol
0%
Sodium
5mg
Potassium
0g
Total Carbohydrate
24g
Dietary Fiber
1g
Protein
1g
Vitamin C
8%
Shaheen · Jul 02, 2023
Love both these drinks. The ginger helps me somehow, I have more energy throughout the week when I drink one a day! Not sure if it's because it reduces my inflammation or what but seriously love it! Wish it weren't that pricey but gosh it's good
Jessica · Apr 10, 2023
These drinks are so delicious. I wish they were sold locally but they're still worth the shipping cost I love that the packaging is biodegradable and can be composted or dissolved in water.
Christina · Jun 11, 2023
Really delicious beverage - love the bite of the ginger with the sweetness of the pineapple.