The Ancient Supernatural Power of Ginger for Modern Humans

The pride and joy, this is the drink that started it all for the Ginjan Bros and helped to pioneer the vision of bringing African flavors to America. 
The Ginjan, or ginger juice, is the crown jewel and the staple that has made all other products and a brick and mortar location even possible.When this business was started, the Ginjan Bros put what money that was left in their accounts towards buying enough ginger, pineapple and lemon to make the original batch of Ginjan Ginger Juice. This African juice brings the sweetness and tropical sensation of pineapple, pairing it with the brightness of lemon, smoothness of vanilla and depth of anise for a distinct and memorable taste that will leave you coming back for more.
Ginjan Ginger is available for purchase here or at GinjanCafé locations in Harlem and Brooklyn.  Available to be shipped, the Ginger Juice comes twelve to a pack, cold pressed, only using organic, non-gmo ingredients, all acquired through fair trade and ethical sources. 
Aiding in gut health and probiotic productivity, the Ginger Juice is great for a post workout recovery, or a drink to accompany your next meal for proper digestion and nutrition absorption. This immune system supporting beverage isn't just delicious and positive for your synapses, but also positive and elemental for your body's chemistry.
Discover Ginger for yourself /
Order for home delivery anywhere in the US
Ginger — 12pk

The Ancient African Ginger juice
that aids gut health, provides
natural ginger energy and boosts
the immune system.
Half & Half — 12pk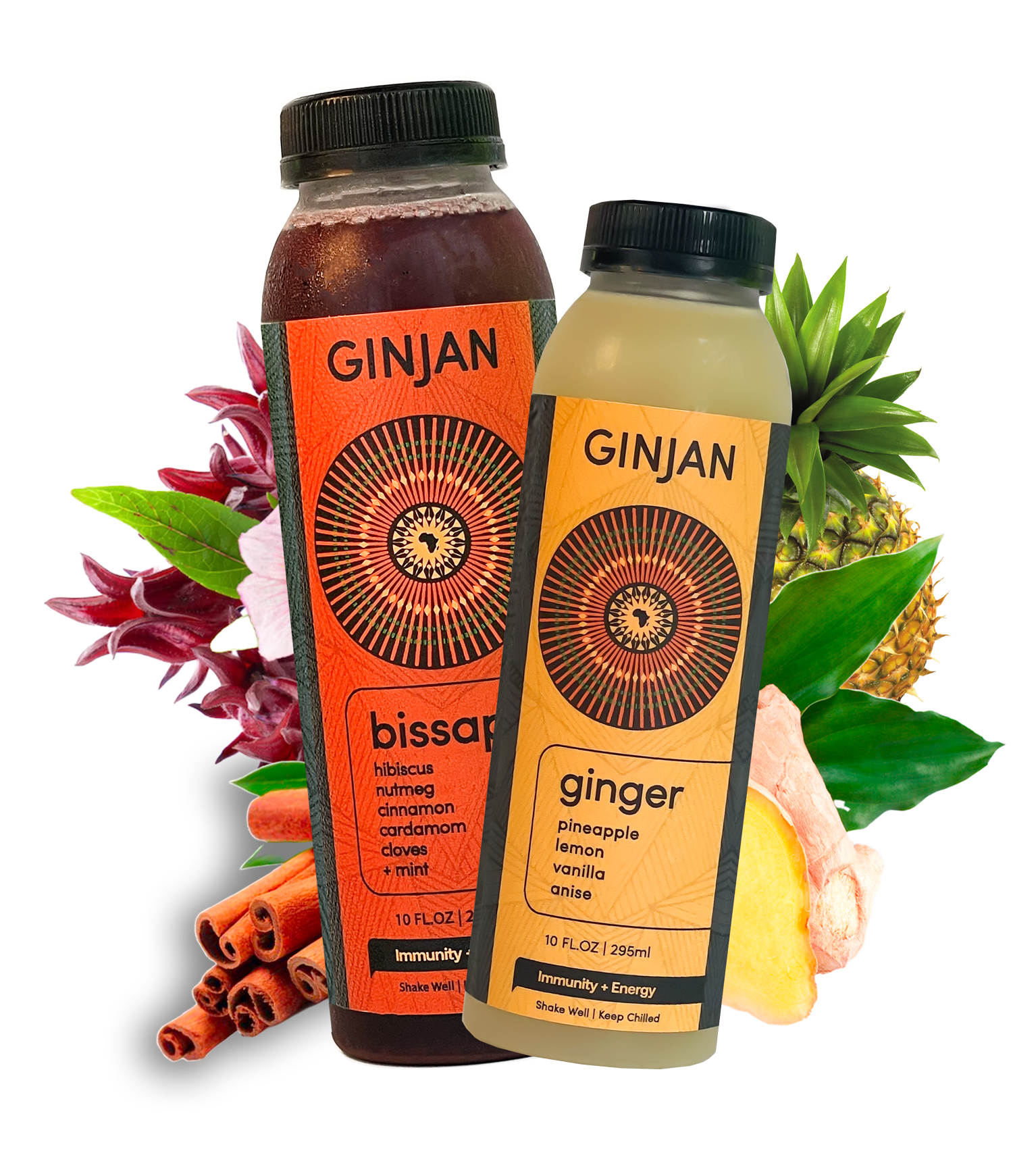 Enjoy the best of Ginjan
with our Ginger cold-pressed juice
And our Hibiscus based Bissap
cold-brewed beverage.
Natural or Super-Natural /
Ginger Cocktail Recipes
Gingembre Fizz
A new take on the Penicillin. We lean in heavy on our ginger heritage with a rich and deep expression of bourbon, lemon and the kick of our Ginjan Ginger.
LEARN HOW >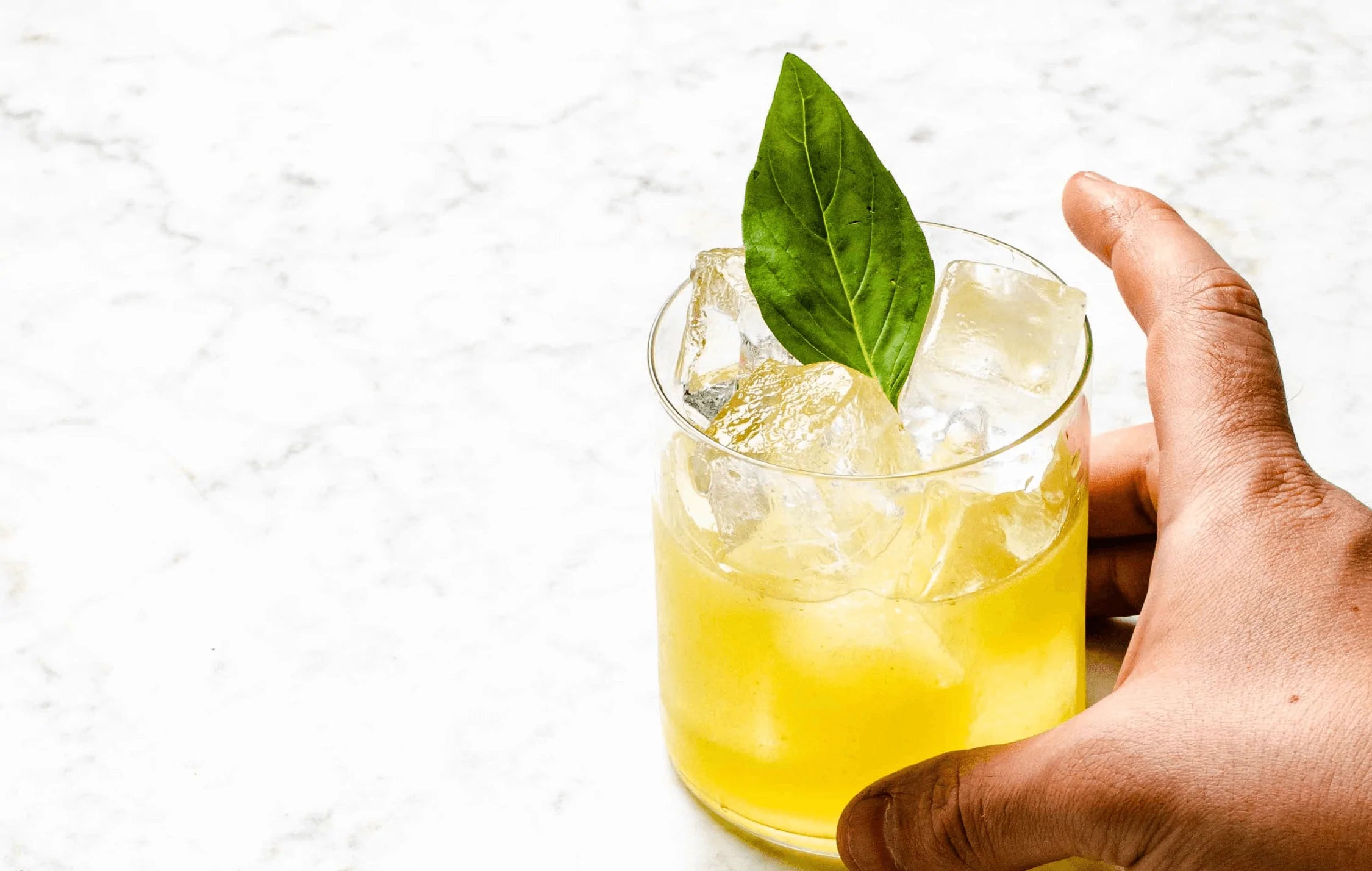 Ginjan Mule
How does one improve a classic? Easy, make it African.