Bissap: The Undiscovered Hibiscus-based Supercharged Stress-relief Won

If Ginjan™ Ginger Juice is Batman, the Bissap is Robin. One of the products that has helped put Ginjan Bros on the map and bring the flavors from our home to yours is the delicious, organic, Bissap drink. 
While not as popular in the United States as it is in Africa, the flavors and health benefits that come from the drink will lead to it being a hit stateside, which has already been seen from the reviews and demand. 
What is "Bissap"?
A drink made from the Roselle Hibiscus Flower, it is popular as a warm tea–but also as a cold drink, because of its taste profile and refreshing properties. The Hibiscus flower is found in over eighty countries, but is especially prominent in West Africa, due to the nonstop sunlight and proper growing climate. It's a big part of the culture in Guinea and nostalgic to people of that region when they drink it, smell it or even see any juice that is light yellow in color.
The drink itself is tart, with hints of sweetness and distinctive spice that keep you wanting to come back for more. Ginjan Bros Bissap is a cold-brew infusion of hibiscus, with cardamom, cinnamon, nutmeg, cloves, mint, and lemon–for a hit of freshness that celebrates the authenticity of African flavors. The health properties of the Bissap drink are what will keep you wanting to come back for more, as well. 
"Ginjan Bissap is like drinking a flower…"
Roselle Hibiscus buds
PHOTO: GETTY IMAGES
Hibiscus is naturally high in antioxidants, which can help your body fight off different illnesses and remain as strong as possible. Bissap also promotes healthy weight loss, blood pressure and anxiety relief, and a natural calming effect. It also aids your body in iron absorption, as well as collagen formation, for a not only a healthier feeling internally, but a healthy, beautiful look externally.
Interested in seeing what benefits Bissap could have in your life?
Check it out here (insert link to the shopify link for the Bissap), or come visit the Harlem location of the Ginjan Bros Cafe (hyperlink Ginjan Bros Cafe to link to the GMB) and see what all the rage is about.
Discover Bissap for yourself /
Order for home delivery anywhere in the US
Bissap — 12pk

The cold-brewed infusion of
West African Roselle Hibiscus, rich in flavonoids
with stress relief properties that assist in
Iron absorption and Collagen formation.
Half & Half — 12pk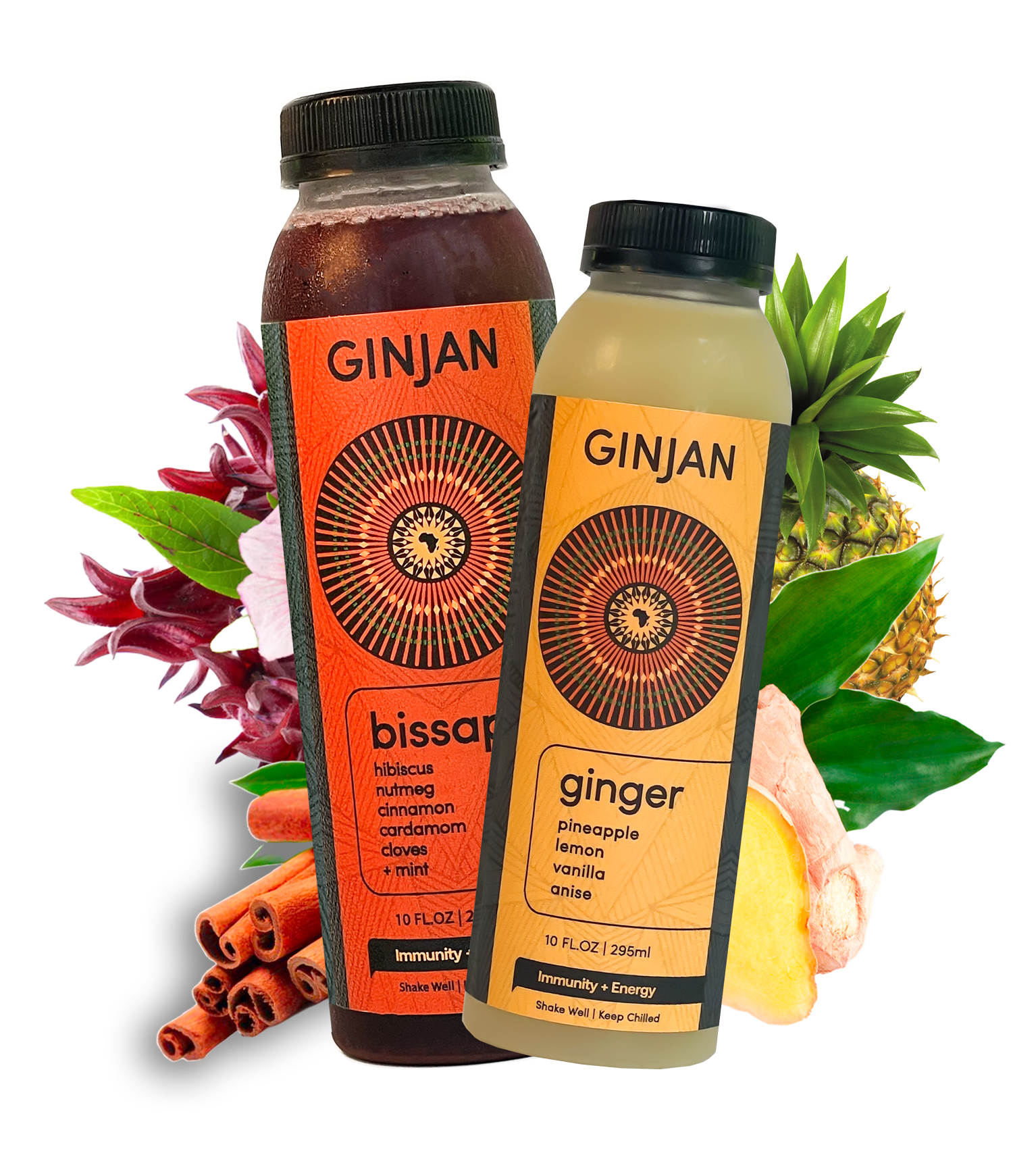 Enjoy the best of Ginjan
with our Ginger cold-pressed juice
And our Hibiscus based Bissap
cold-brewed beverage.
Natural or Super-Natural /
Bissap Cocktail Recipes
Grande Passe Spritz
Shine bright with this perfect-for-summer Spritz
LEARN HOW >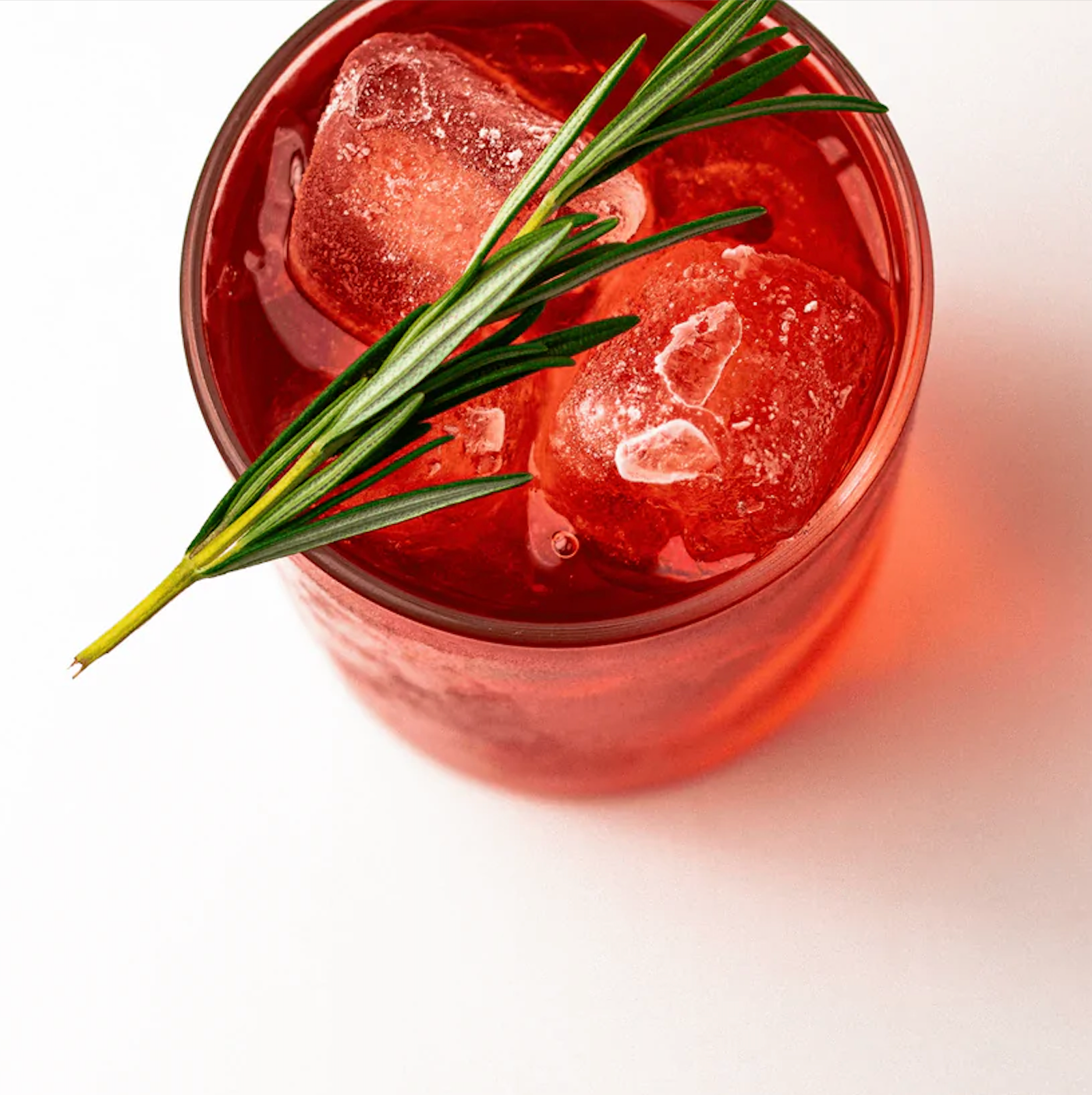 Flor de Conakry
Nestled in an archipelago of ice lies a small paradise of taste
-
we've made this Bissap forward cocktail Non-alcoholic with the help of our friends at BARE Zero Proof Spirits.