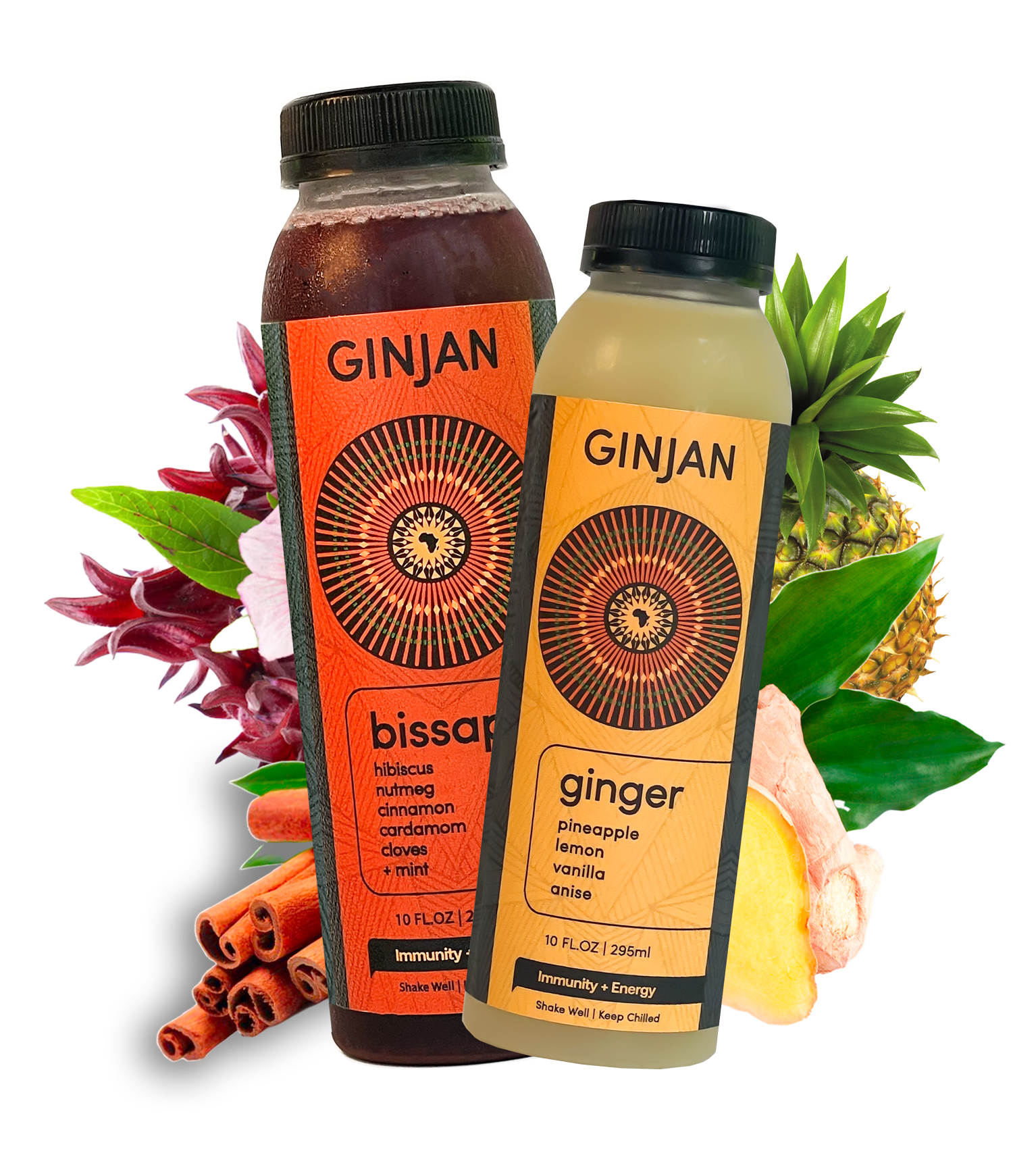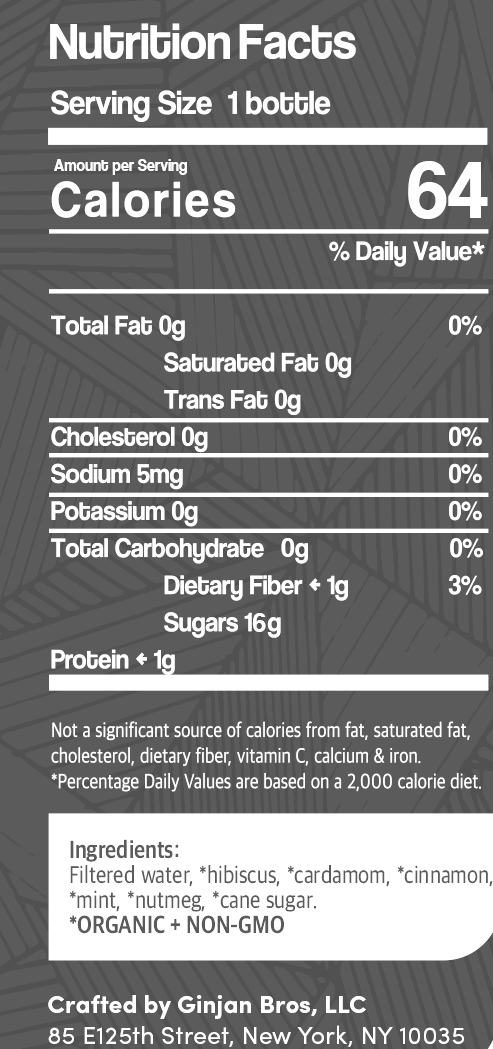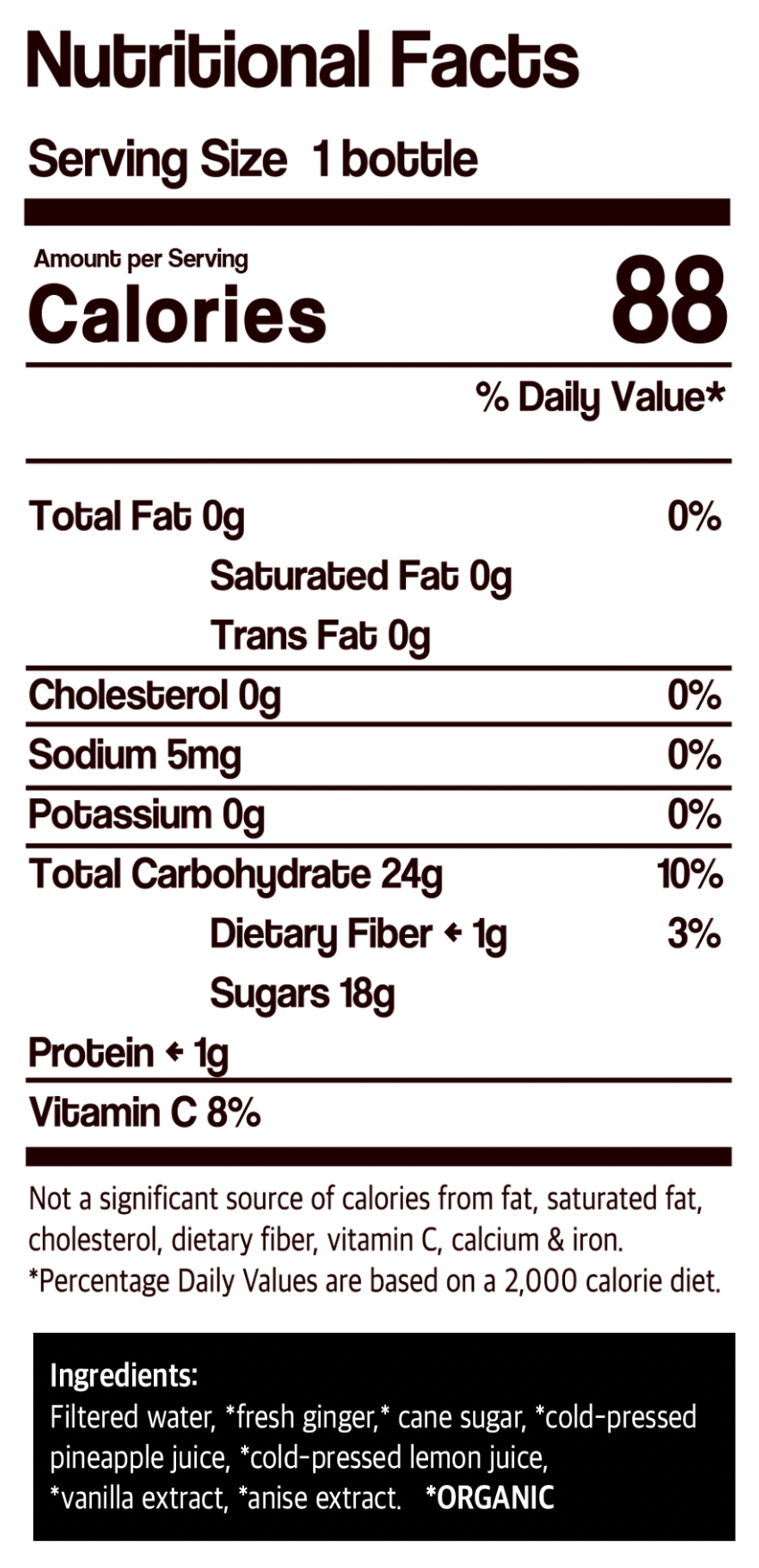 Enjoy 6 bottles of each of our iconic juices.
Our Ginjan organic, non-GMO Ginger juice is carefully crafted to aid and strengthen the immune system by assisting gut health, as well as providing the natural ginger energy you need to get through your day, resulting in many using it as a great workout recovery drink.

Bissap is infused with cardamom, lemon, cinnamon, cloves and mint creates an unmatched aromatic drink that is all organic, non-gmo, gluten free and vegan. Hibiscus is known to support blood pressure, weight loss assists liver health and is packed with antioxidants.
Calories
88
Total Fat
0g
Cholesterol
0%
Sodium
5mg
Potassium
0g
Total Carbohydrate
24g
Dietary Fiber
1g
Protein
1g
Vitamin C
8%
Calories
64
Total Fat
0g
Cholesterol
0%
Sodium
5mg (0%)
Potassium
0g
Total Carbohydrate
16g
Dietary Fiber
1g(3%)
Protein
1gr
Sugars
16g