Jollof Rice: Africa's Dish Gift to the World

African flavors have been coming more frequently to American palettes over the last few years and the belief is that, finally, there is a tipping point towards the mainstream that Ginjan Bros perfectly aligns with. 
African flavors are increasingly currying favor with American palettes.  From Gregory Gourdet of Topchef fame — owner of Kann in Portland, OR and celebrating Haitian, and African flavors in his cuisine  — to Pierre Thiam of Senegal and Marcus Samuelson of Ethophia, African cuisine, ingredients and culture are slowly becoming mainstream in the United States.  
As a continent, the regional cuisines differ from north, south, east and west, not unlike in America, with different styles of preparing and serving dishes that may even share the same name. Nigerian Jollof Rice is not the same as the Jollof Rice in Gambia, but that is what makes regional specificity so crucially important to the vast array of cuisine-based offerings that Africa brings to the table. 
Chefs like Marcus Samuelsson, who has achieved commercial success both as a personality on Food Network and a restaurant in Harlem, are making the transition easier for companies like Ginjan Bros to grow and get their flavors out to the masses.
The belief is that now is the perfect time for the flavors of Africa and especially the Ginjan and Bissap Drink, to really break into the mainstream. Over the last ten years, the shift to organic, non-gmo, reliably sourced options, especially in the cold-pressed or cold-brewed market. These drinks are massively popular in America already–as are "ginger shots" and other ginger-based beverages–which is why opportunity meets timing yet again for the Ginjan Bros.
The sensibilities around African flavors in America are changing to become more positive, as the cold-pressed drink market is starting to gain serious traction. 
If you are interested in seeing some of the flavors that are offered, from foods, to coffee, to cold-pressed beverages, come to GinjanCafé in Brooklyn or Harlem.
Order Ginjan for Home Delivery/
we ship across the United States
Fonio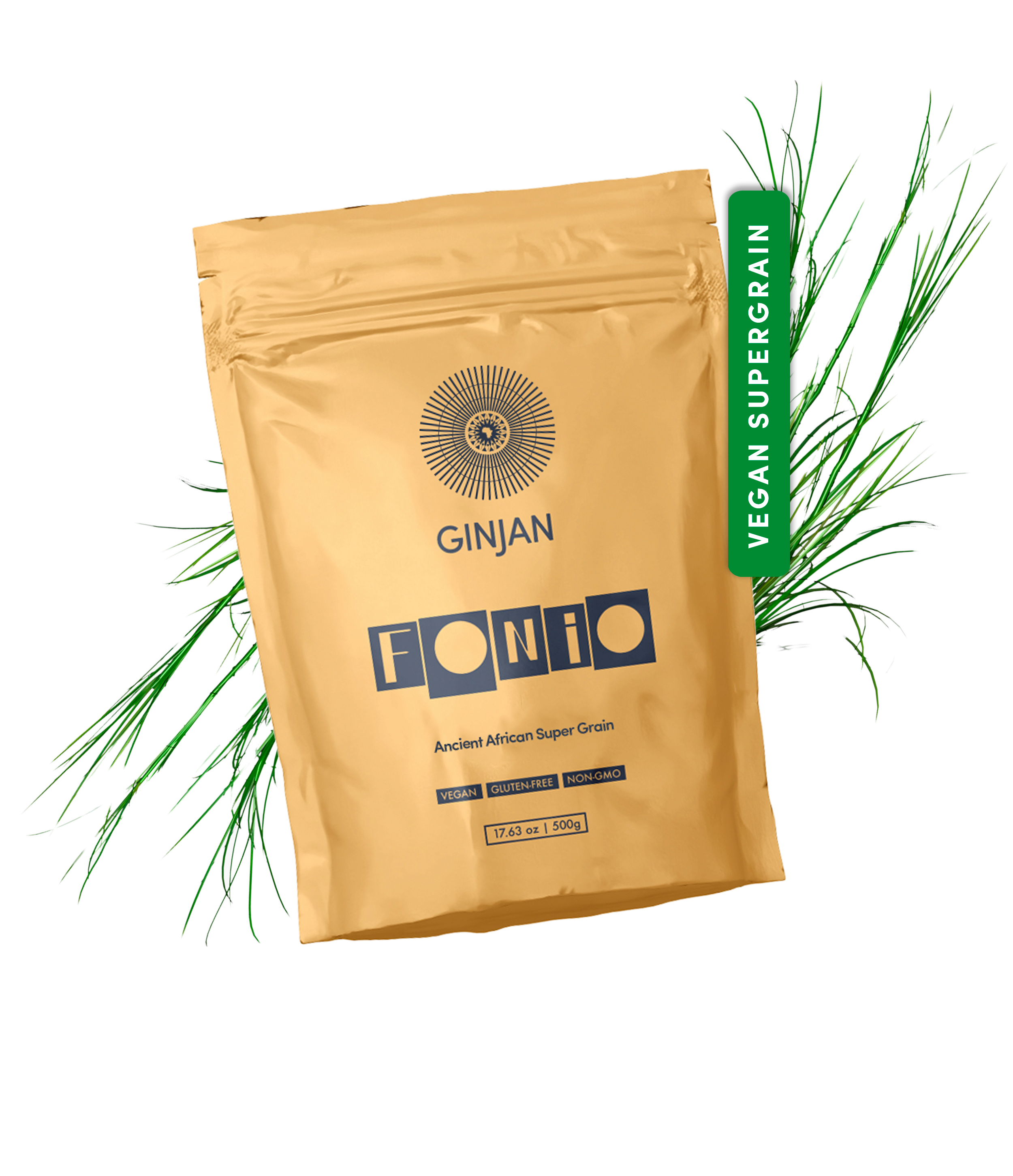 Ancient African Super Grain
gluten-free, vegan and non-gmo.
Bissap — 12pk

The cold-brewed infusion of
West African Roselle Hibiscus, rich in flavonoids
with stress relief properties that assist in
Iron absorption and Collagen formation.