Born of Africa. Made in New York.

With New York being a central hub of entrepreneurship worldwide–and one of the five largest populations of black immigrants in America–we knew that this would be the epicenter of the Ginjan Bros movement and vision.
New York is where people come to make it–from clothing lines, to gourmet food, it's a quintessential entrepreneurial capital of the world.
Being in touch with the people and culture and bringing them the flavors and nostalgia that they grew up with is one of the key points of the Ginjan Bros vision. With roughly 900,000 black immigrants as of 2019, New York is a place where many people will be open to trying the unique flavors that we bring to the table.
Originally, the Ginjan Bros are from Guinea, and the Washington D.C. and New York areas have the largest demographic of people from Guinea in America–so they wanted to choose somewhere that the product would be accepted and loved, while also providing the hustle and motivation needed to lead a successful business.
New York brings a perfect mixture of a business-friendly environment, due to the speed at which the city moves and the hustle and bustle of those that inhabit the spirit of those that call the "city that never sleeps" home. There are ambitious and talented professionals at every turn, with endless opportunities for networking, brand awareness and word of mouth marketing, all of which lined up perfectly with the Ginjan Bros mission of bringing African flavors to America, en masse.
Infinitely proud of their roots as Guinean-Americans, there was nowhere else their business hub would start. New York has become a place that represents new opportunities, fresh faces and fresh flavors. Whether it's ordering Ginjan Ginger Juice or Bissap, or coming into the GinjanCafé in Brooklyn or Harlem, they are ready to give you a slice of Guinean culture and flavors–always with a smile.
Order Ginjan for Home Delivery/
we ship across the United States
Afrique Coffee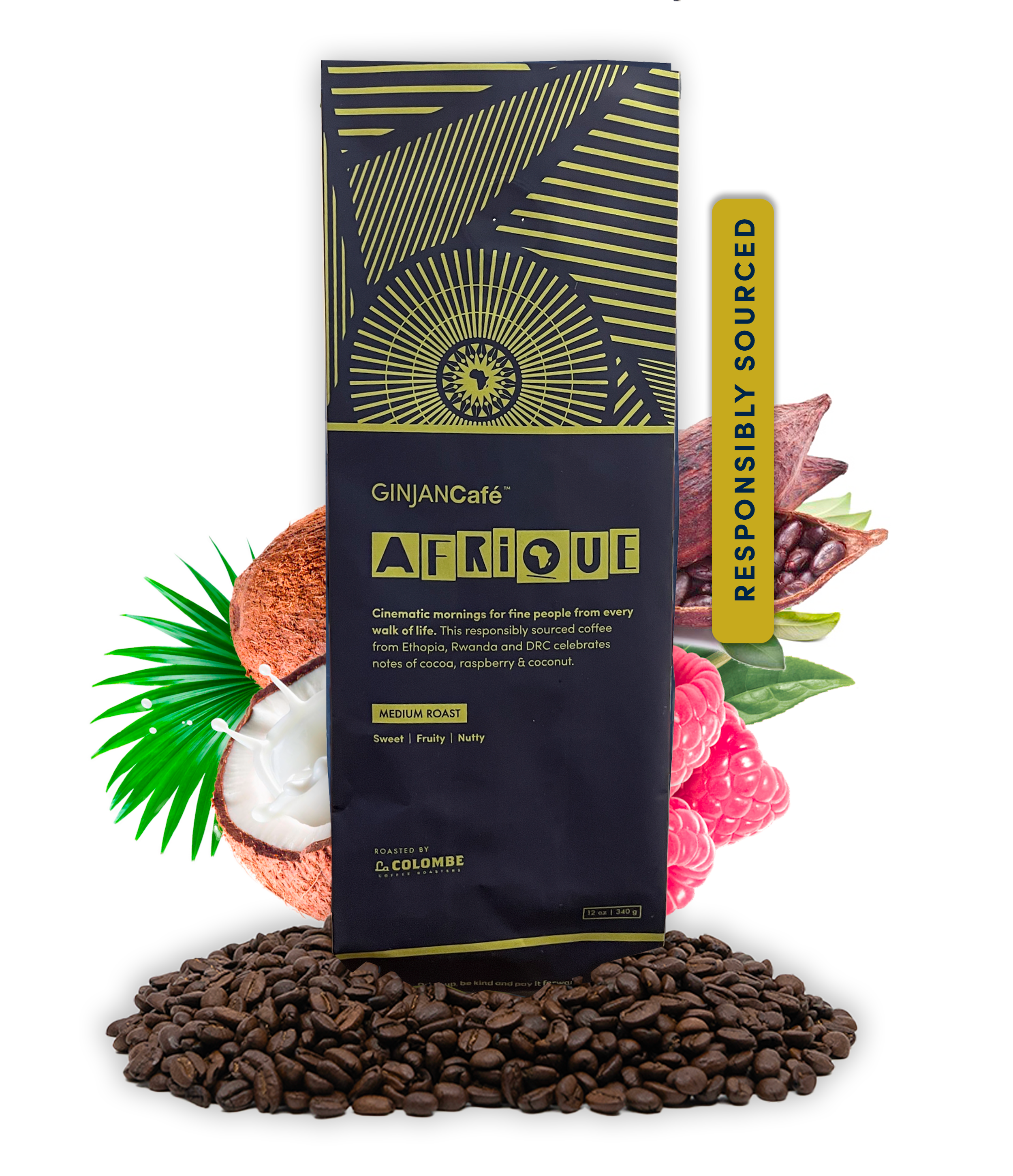 Enjoy all of Ginjan, your box includes

Ginjan Ginger, Ginjan Bissap, Afrique Coffee & Fonio
Ginger — 12pk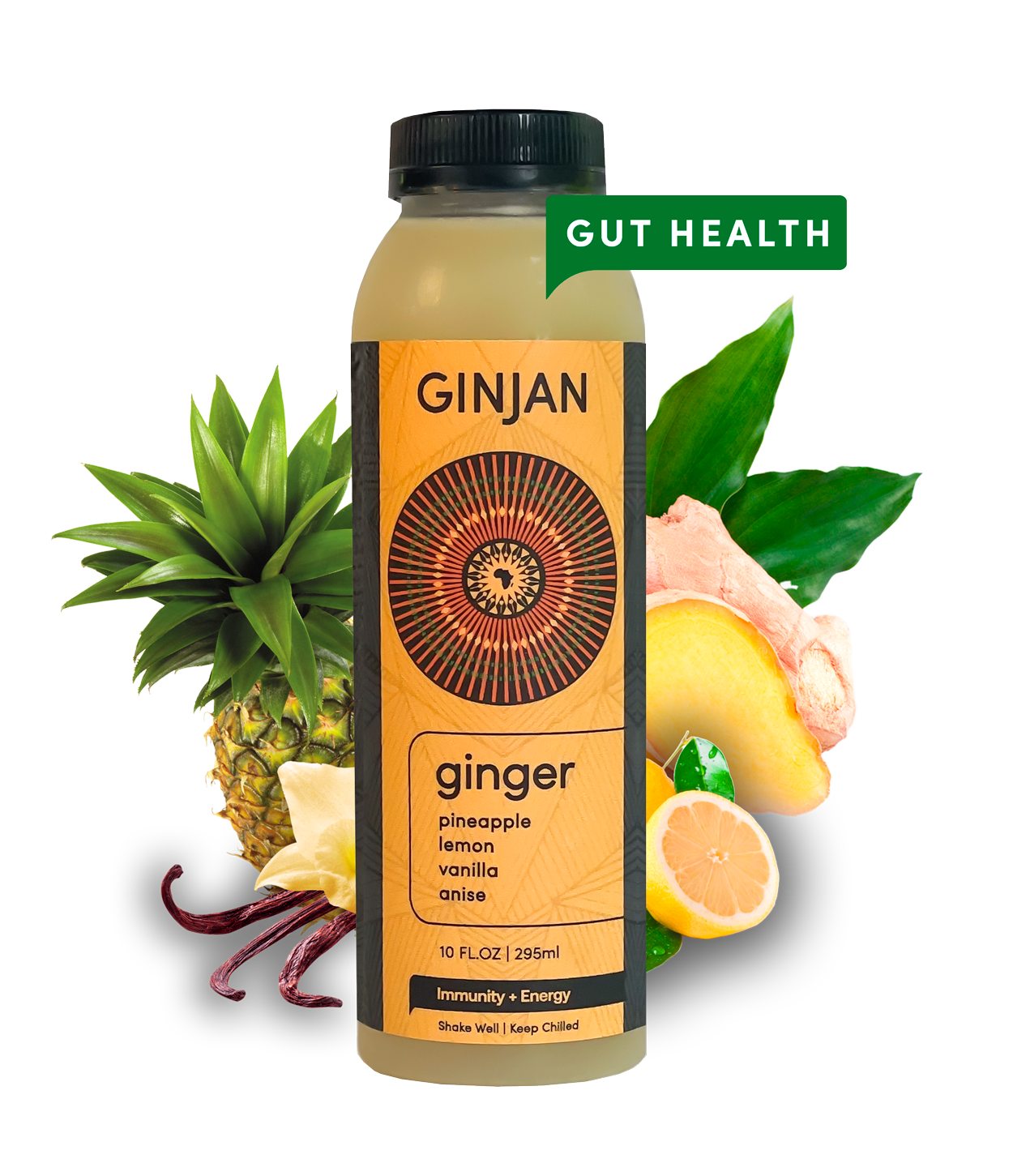 The Ancient African Ginger juice
that aids gut health, provides
natural ginger energy and boosts
the immune system.